Colouring
We colour-match your colours ourselves, on our synthetic materials or your own (PVC, polyurethane) using products that comply fully with regulations.
Borlis has chosen to adhere to the Innoshoe charter as its benchmark.
We are equipped with our own laboratory (light booth, dry and wet rubbing testing) as well as our own tunnel oven.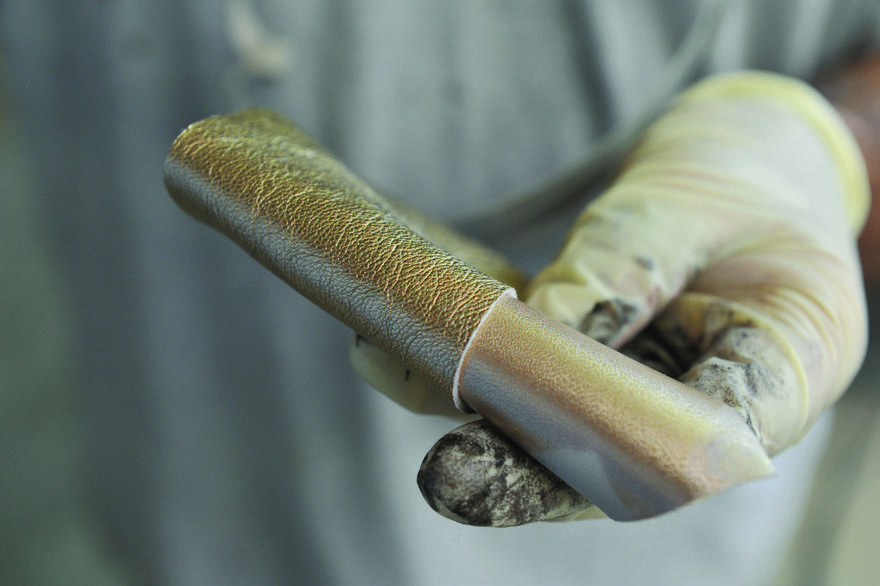 Bonding
Our calender equipment enables us to carry out hot or standard bonding of leathers and synthetic materials up to widths of 1480/1600mm, on any soft or semi-rigid base, on sheets or rolls.