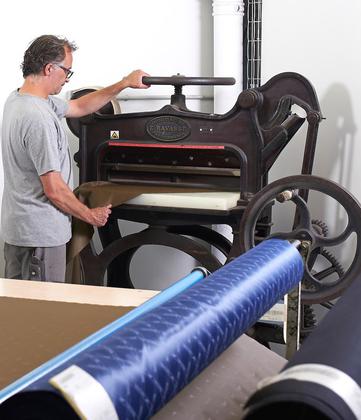 In tune with the market
1953: Borlis is founded in Caussade (80km from Toulouse), specialising in haberdashery for the millinery trade. Its name is taken from Bordures et Lisérés (Edgings and Bindings).
1968: the company moves to Cholet (70km from Nantes and Angers) and becomes a leader in show belts under the France-Ceintures brand name.
1980s: the company moves into footwear and still remains a supplier to this day.
1990s: industrial cutting and perforation activities are developed for the healthcare, automobile and aeronautics industries.
2000s: the company begins manufacturing components for leather goods and jewellery.
2010s: Borlis' workforce expands from 30 to 50 and wins Entreprise du Patrimoine Vivant certification (Living Heritage Company) for its services to the luxury sector. It moves into digital equipment.